Payment & Security
Payment methods
Your payment information is processed securely. We do not store credit card details nor have access to your credit card information.
---
Security
Description
1 Amp 6/12 Volt Trickle Charger For All Battery 
Designed for 6V and 12V lead-acid, lead-acid automotive, marine and deep-cycle batteries, including flooded, gel, AGM, and maintenance-free, plus lithium-ion batteries.  It's the all in one solution battery charger, battery maintainer, trickle charger.

Float Charger for Car, M
otorcycle and Auto
Charge and maintain the battery of car, motorcycle, marine, RV, Solar, lawn mowers, ATV, lawn tractor, truck, SUV, boat, PWC, classic cars including BMW, Porsche, Honda, Audi, Mercedes Benz.


Smart Trickle Charger
Charges batteries as low as 1-volt. 
Easy Maintenance - It's an advanced trickle charger as well as battery maintainer. A fully-automatic portable battery charger for 24/7 use, without overcharge.
Fully Automatic: Solid-state two-color LED light indicates the state of the charge and if the battery voltage drops too far under load, adaptive charging will resume full charger output power. Automatic charge cycle functionality switches to float mode after fully charging the battery. In winter mode, high voltage saturation charging will be adopted.
Includes
6V/12V battery charger, alligator clip accessory cables, 3-year warranty, and 24/7 lifetime customer support.

Videos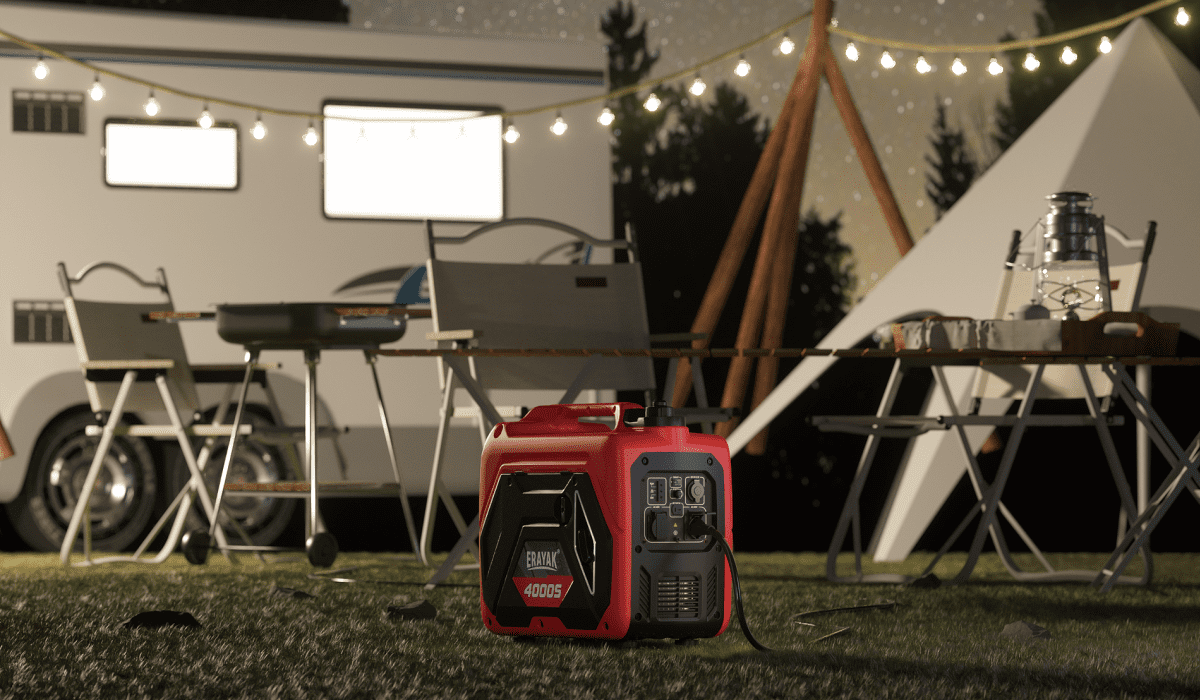 For now it works well
I bought this Erayak from to replace a third-party product which unfortunately had failed. Compared to the previous one, it has longer cables, while it remains at rest when it is in maintenance function.
The charger seems to work well: when I take the car for a few kilometers and then I reattach it to the charger, it charges for a few seconds (orange light and fan on) and then goes into maintenance; it means that the charger notices even minimal drops in charge and restores them in a few seconds.
I hope the weather is more magnanimous with this charger than with the previous one, but the cooling fan leaves me hopeful.
As a reference I can tell you that it charges a 55/60 Ah (12v) battery in about 12-15 hours.
ERAYAK charger: great buy!
Arrived on a Sunday, several days early. I tested it immediately because due to Covid, the batteries of my family's cars (which had been forgotten in the garage) had run out. Attached to the first, it shut down after just 6 hours as the battery was fully charged. The second, probably more discharged, took 14 hours, but the battery is very efficient. What can I say except that in my opinion the product is fine and that its price is low for the quality and the work it does. I forgot that it is also great for maintaining a charge: just plug it in and it turns on and off depending on whether the voltage drops over time.
USEFUL, EFFECTIVE AND INTELLIGENT!
Ideal for those who have to leave the car unused for months; the battery is not damaged and the car restarts easily.
Despite the unclear instructions in my opinion, it is practical and easy to connect in a minute and allows you to avoid disassembling anything. It is activated as soon as the battery charge drops even slightly and stops by itself when it is charged.
It therefore keeps the battery always charged without wasting current or overheating.
Top product also for the price.
Valutazione: ERAYAK Caricabatterie Carica Batteria per Auto e Moto
Item delivered on time and well packed.
Operation as indicated by the seller's descriptions.
Available functions similar to those of more famous and expensive devices. Battery charger Great for home use. Already used to keep batteries charged during the winter period.
Good quality-> Price ratio compared to other objects of the same type on the market.
I waited before writing the review, and after a reasonable time of use, I recommend the purchase to those interested.
ERAYAK
It is a very valid product, it does not overheat because it has an internal fan and I always leave it connected, guaranteeing the efficiency of the batteries of my motorcycles.